CARNATION
(DeathMetal from Belgium)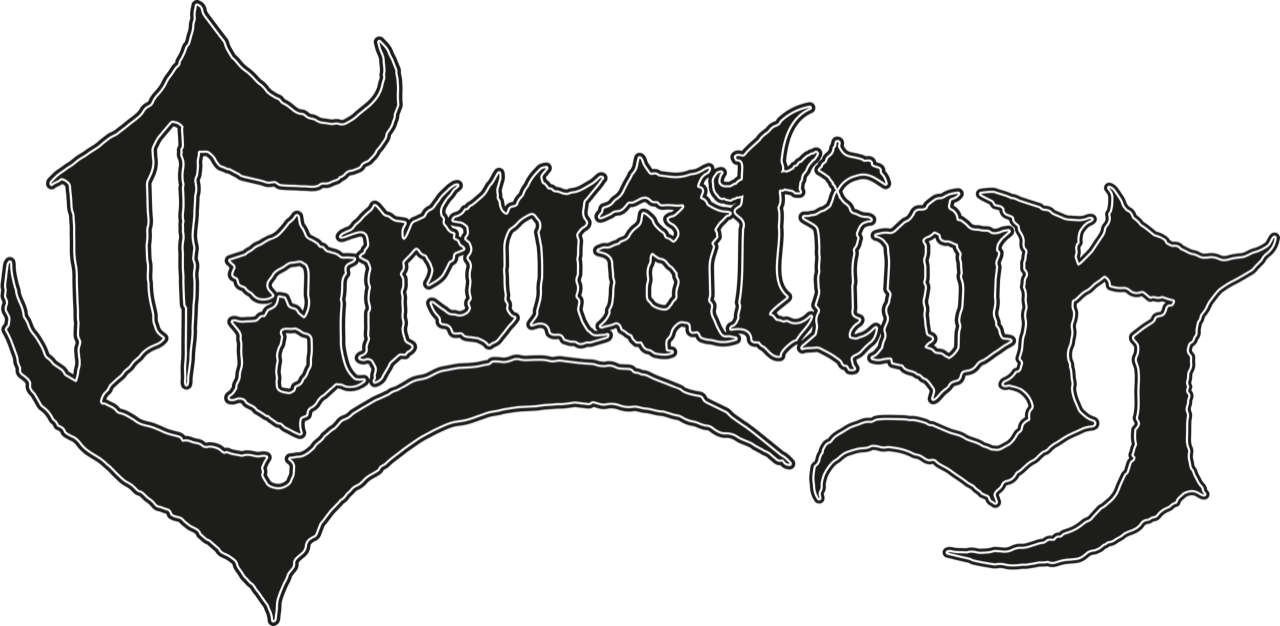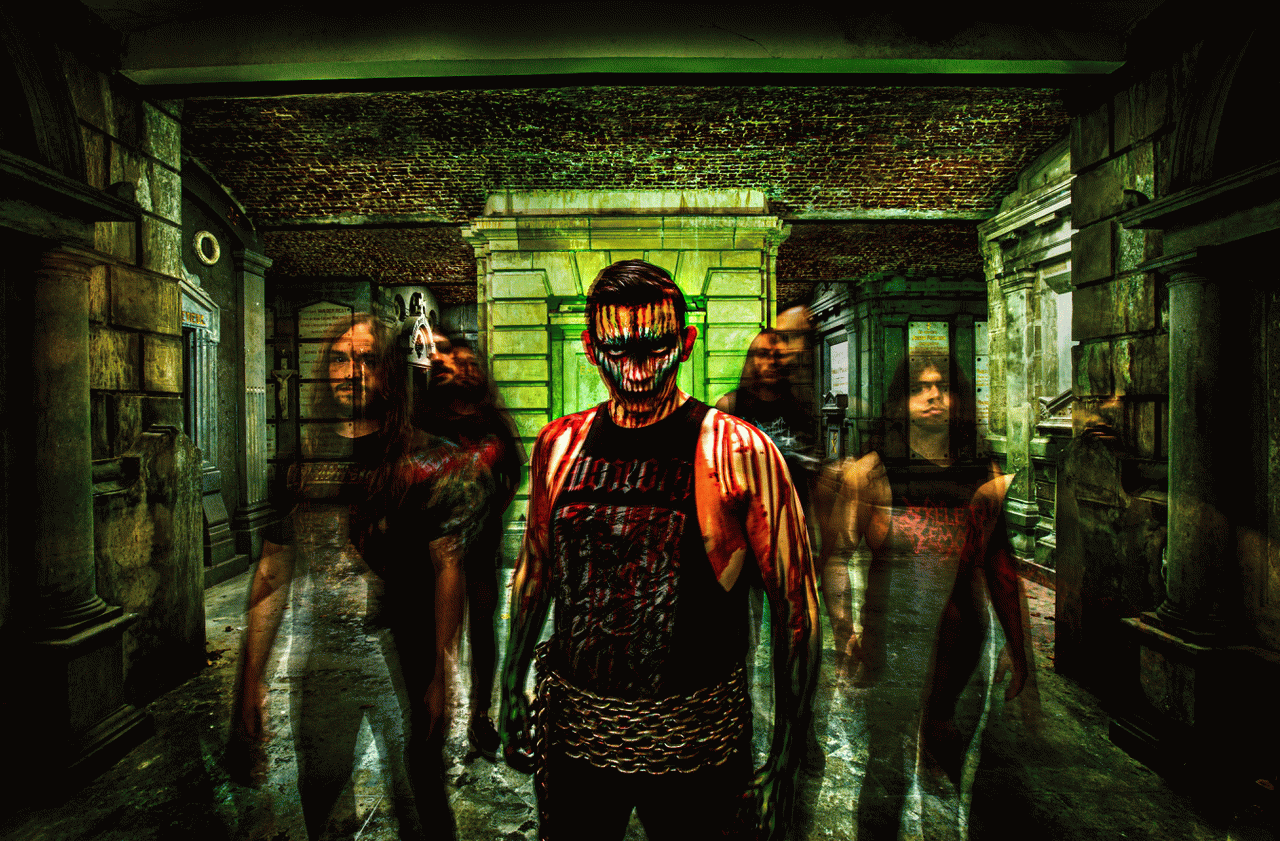 CARNATION sind eine junge Death Metal Band aus Schwe..., ähm, Belgien. Gitarrist Jonathan Verstrepen, seines Zeichens Connaisseur und Aficionado des Death Metal der alten Schule, gründete die Band 2013, um seiner Vorliebe Forum und Gehör zu verleihen.
Wie der aufmerksame Leser anhand des (beabsichtigten) Freud'schen Vertippers im einleitenden Satz erahnen kann, sind die fünf Belgier dem schwedischen Death Metal nicht abgeneigt. Und damit liegt er goldrichtig, denn CARNATION feiern den Alte-Schule-Death-Metal der 1980er und 1990er Jahre und erinnern dabei insbesondere an Vertreter aus Schweden. Von Reminiszenzen an UNLEASHED oder ENTOMBED bis hin zum typischen Schweden-Death-Gitarrensound gibt es allerhand Elchiges zu entdecken; von vereinzelten KRISIUNesken Blast-Attacken vielleicht mal abgesehen. Der Sound ist makellos und bis ins Detail auf Death Metal optimiert. Das mag eventuell darauf zurückzuführen sein, dass die Bandmitglieder Yarne Heylen (Bass) und Bert Vervoort (Gitarre) höchstpersönlich für Produktion und Mixing verantwortlich zeichneten und offenkundig viel Liebe und Herzblut in ihr Baby steckten.
Die spielerischen und songwriterischen Fertigkeiten zeigen Klasse und es gibt keine halbgaren oder schlechten Songs. An der Front haben wir eine Röhre, die wohl die George-Fisher-Gesangsschule mit summa cum laude abgeschlossen hat. Fakt ist: CARNATION sind Death Metal par excellence und ein gewaltiges Brett.
Embrace the new death metal overlords and their second full length "Where Death Lies"! CARNATION equals blistering and crushing death metal madness and, with this new chapter, return with relentless destruction and greater punishment than ever before.
Early 2013, guitar player Jonathan Verstrepen created the band to show his appreciation for the old school death metal legends from the '80s & early '90s. Vocalist Simon Duson, bass player Yarne Heylen, guitar player Bert Vervoort, and drummer Vincent Verstrepen were summoned to complete the band, and it didn't take long until the chemistry between this quintet hit critical mass.
The Belgian's first EP offering, entitled "Cemetery of the Insane", was released upon the masses in 2015. Tracks such as "Explosive Cadavers" or "The Rituals of Flesh" take you back in time to the better days of shredding riffs, neck-breaking drums, and skull-crushing guttural vocals.
The live rituals that followed were executed with stone cold merciless aggression. CARNATION delivered their bloodbath at select festivals across Europe during 2015 and 2016. Their next journey led them to distant Asia for their first tour across mainland Japan. This resulted in the infamous "Live at Asakusa Deathfest" album, which saw the light in 2017.
These releases, combined with their reputation as a notoriously impressive live act, drew the attention of fans worldwide and provided CARNATION with the opportunity to perform at several European festivals and saw the band touring alongside PESTILENCE during their special Brazilian tour in April 2018. After signing with Season of Mist in 2018, CARNATION welcomed new and loyal audiences to death's domain and invited them to witness them rise to their throne!
CARNATION rage on in 2019 with more spectacular live shows at 70.000 Tons of Metal, Alcatraz (BE) and Damnation Festival (UK), as part of their touring rampage throughout Japan and Europe (with PUNGENT STENCH and DESERTED FEAR), before entering the studio for the recordings of a brand new album. The mastering for the new offering was done by the mighty Jens Bogren (SEPULTURA, ENSLAVED, ARCH ENEMY) at the Fascination Street Studios in Örebro (SE).
With "Where Death Lies" a new chapter of abhorrence now begins and opens up a hellish path to resurrection, reincarnation, and immortality. You wanted death? CARNATION is here with a superior appearance performing new rituals in service of ancient deities. All hail the new death metal overlords!
MALIGNANCY
(TechnicalDeathMetal from USA)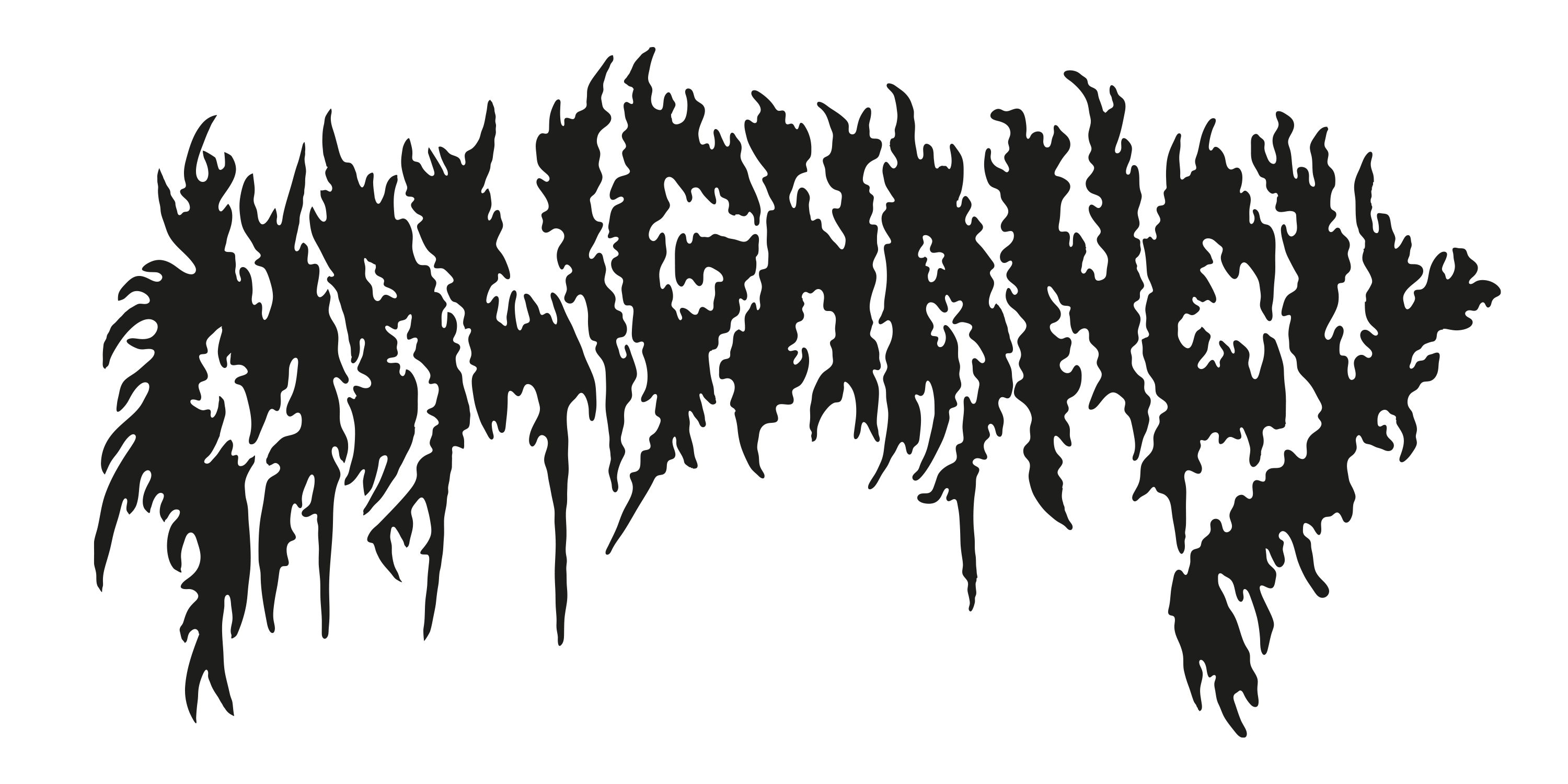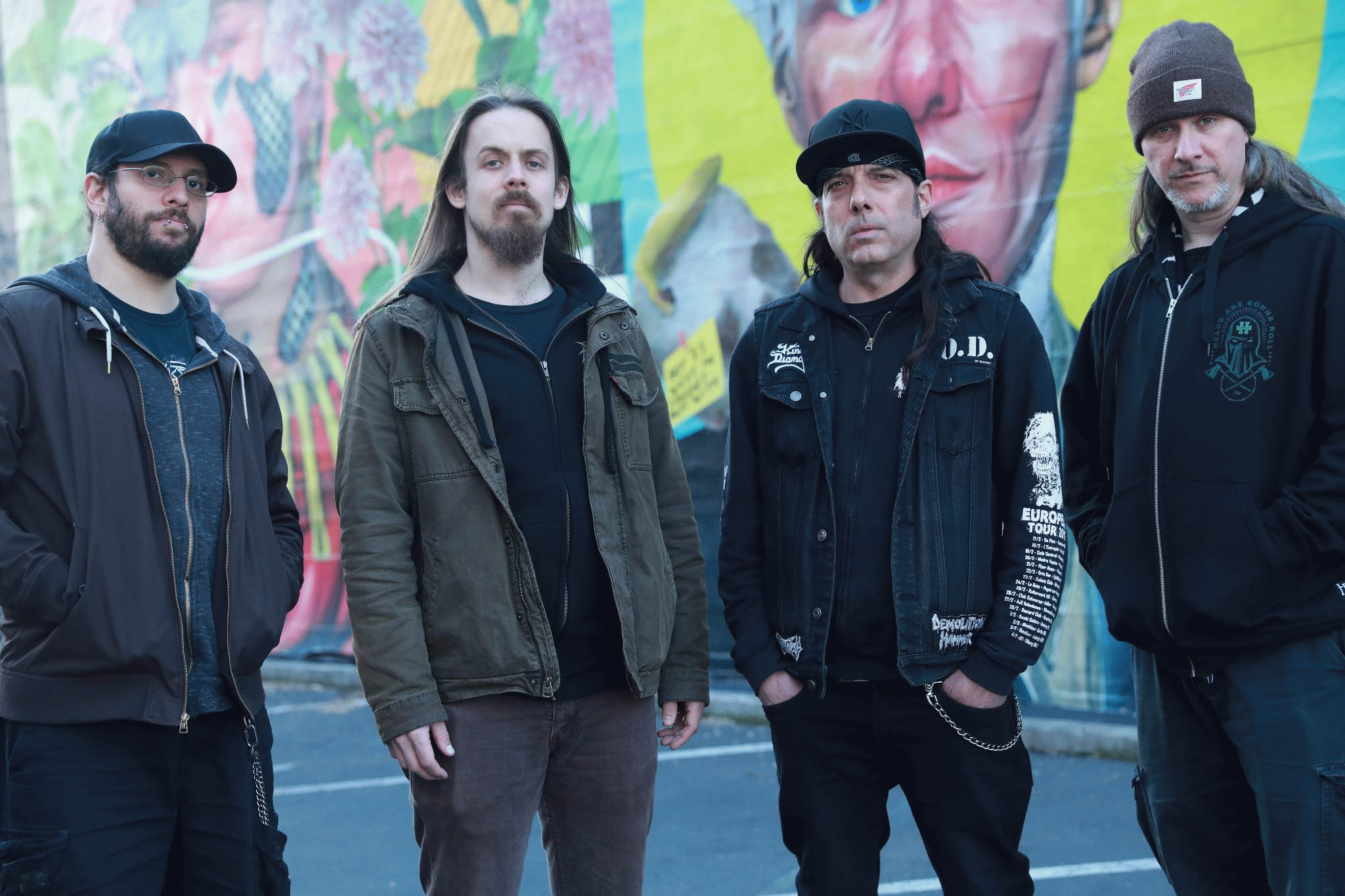 Die New Yorker Technical-Death-Maschinen MALIGNANCY werden nicht aufspielen, um euch entspannende Melodien zu bringen. Scheiß auf das friedliche Rauschen der Wellen. Ihr werdet einen verdammten Tsunami direkt in euer Gesicht bekommen und euch mit ihrem unorthodoxen Stil des brutalen Death Metal ins Chaos stürzen!!!
MALIGNANCY ist eine technische Death/Grind-Band aus Yonkers, New York, die 1992 gegründet wurde. Sie kombinieren Elemente des Unkonventionellen und drängen nach vorne, um die perfekte Mischung aus Wahnsinn und technischem Können zu schaffen.
VISCERA TRAIL
(BrutalDeathGrind from Israel)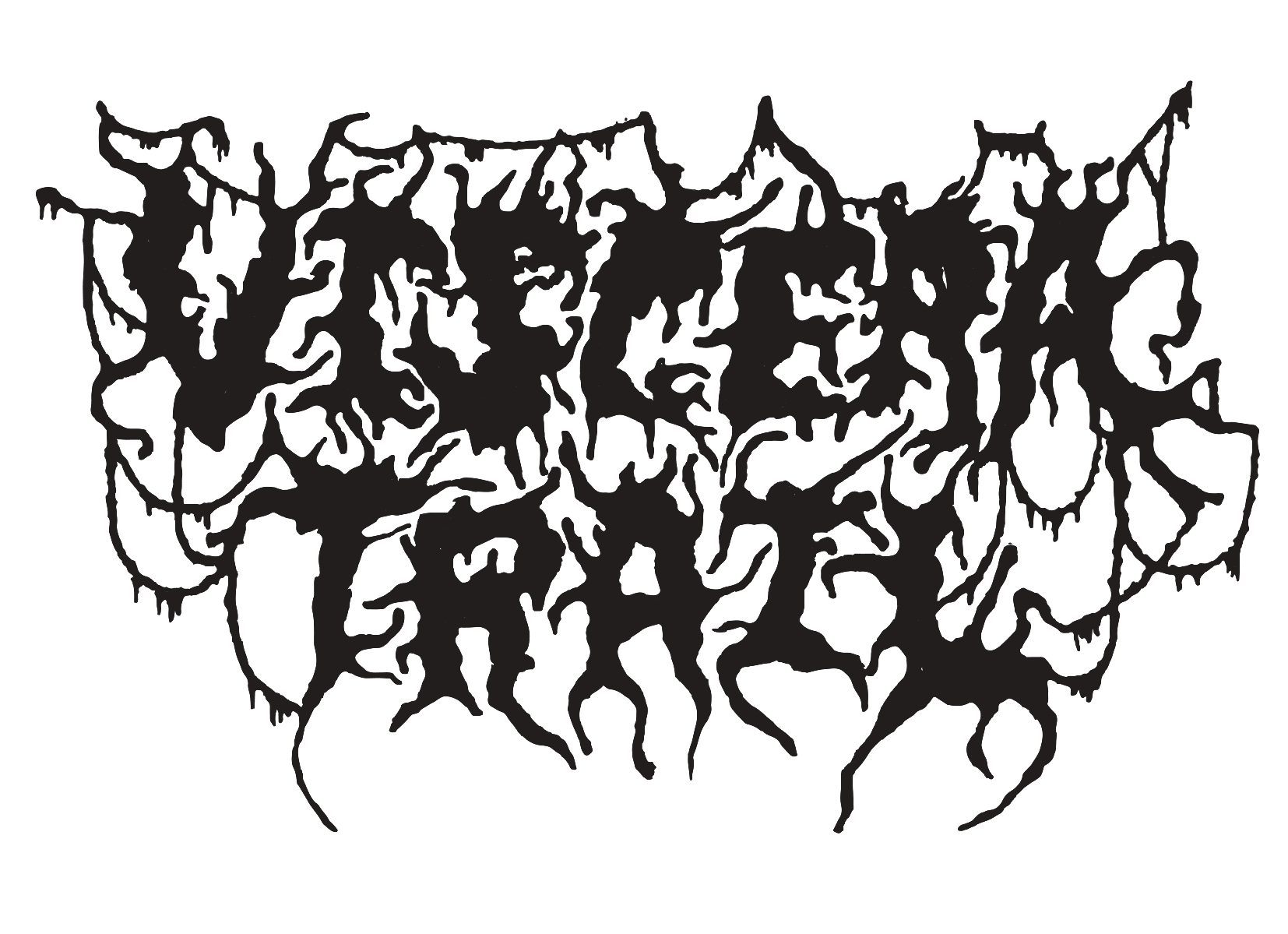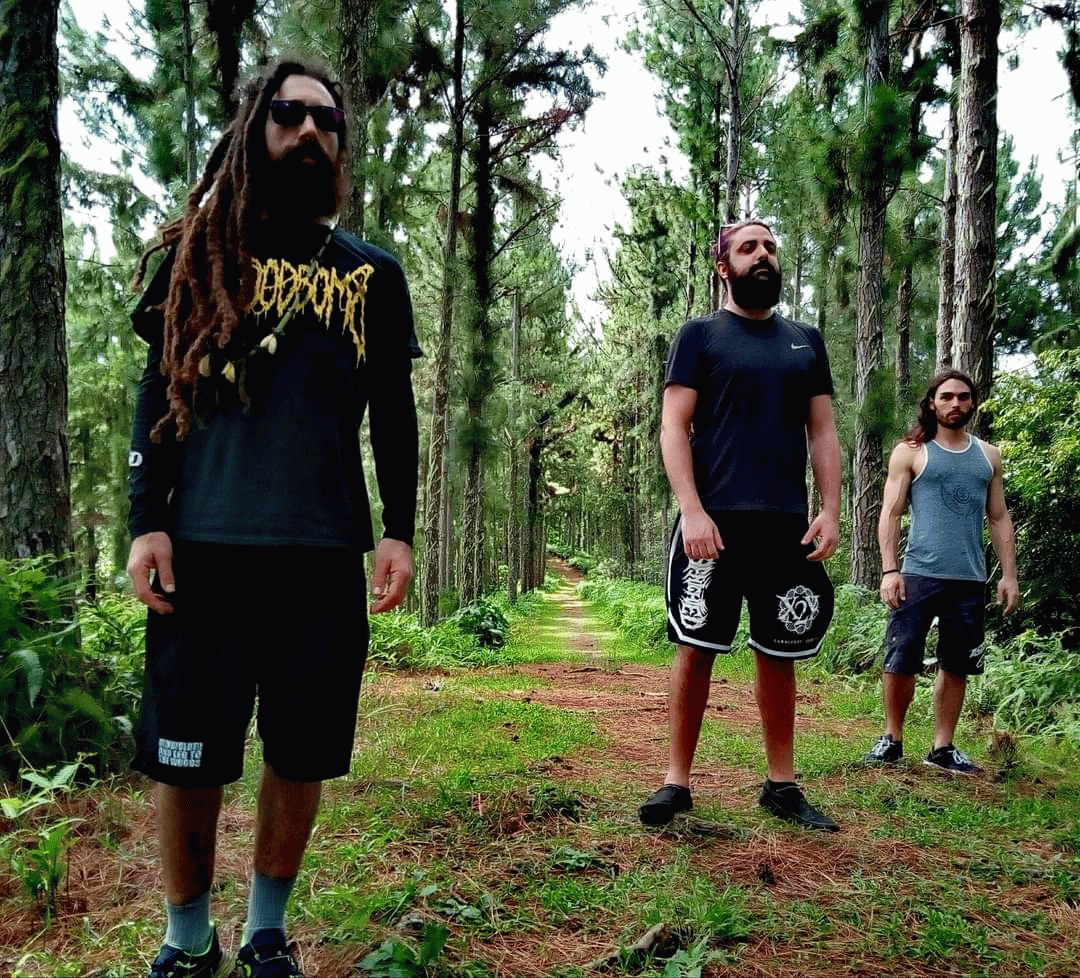 VISCERA TRAIL ist eine brutale Death-Metal-Band aus Israel, die ein gewisses Maß an Exotik garantiert. Und wir müssen sagen, sie wissen, was sie tun. Sie bezeichnen sich selbst als die kränkste Band, die je aus dem Heiligen Land gekommen ist, um die hiesige Szene mit brutalem Death Metal zu versorgen. Allerdings nicht mit böser Miene, sondern im Gegenteil mit Sinn für Humor und Übertreibung. Gegründet 2002 von Gitarrist und Sänger Tomer "Gomez" Hasenfratz. Erfahren durch viele europäische Festivals und mehrere Touren in exotischen Destinationen wie Nepal etc. freuen wir uns, sie auf dem RAW 2023 begrüßen zu dürfen!!!
EMBRACE YOUR PUNISHMENT
(DeathCore from France)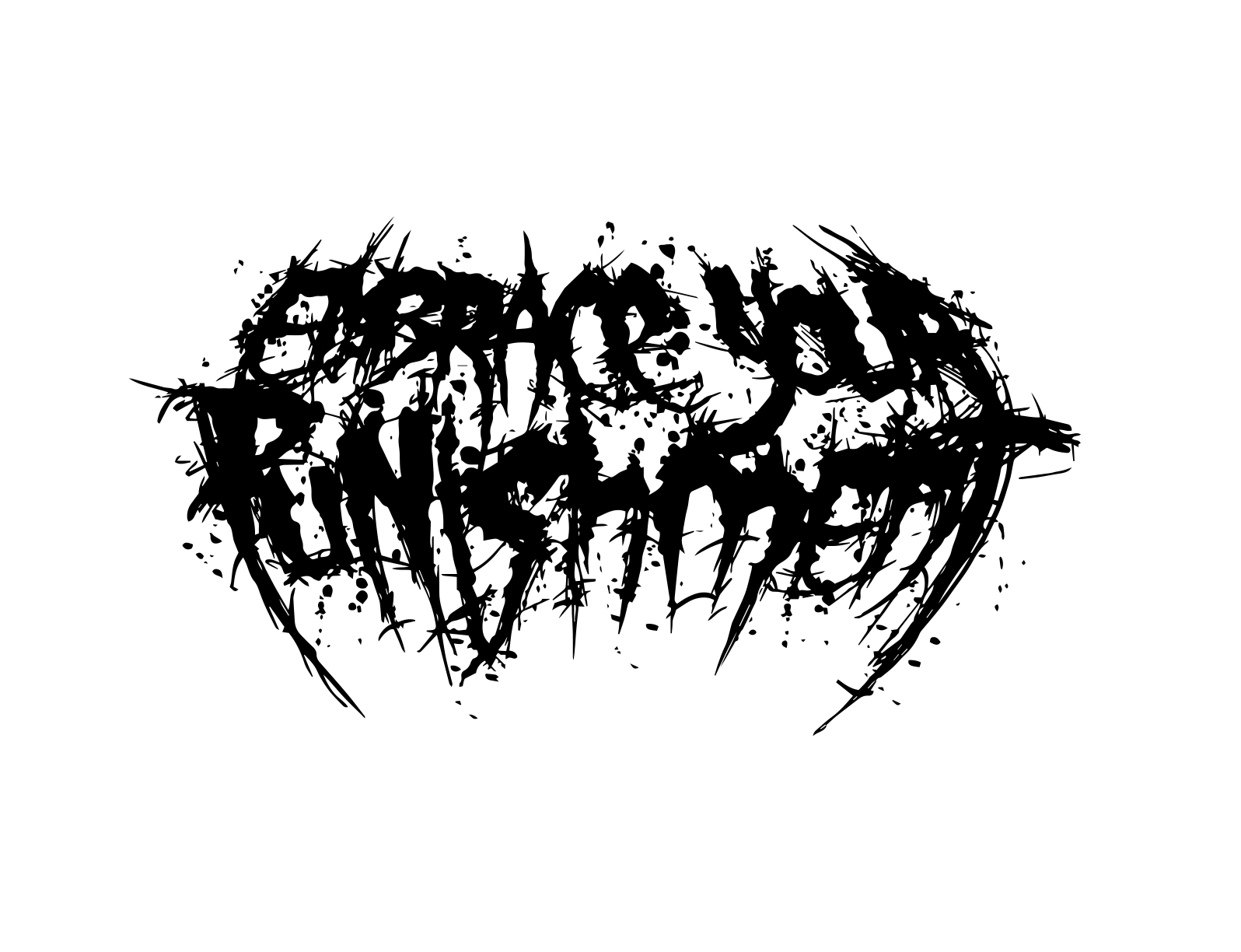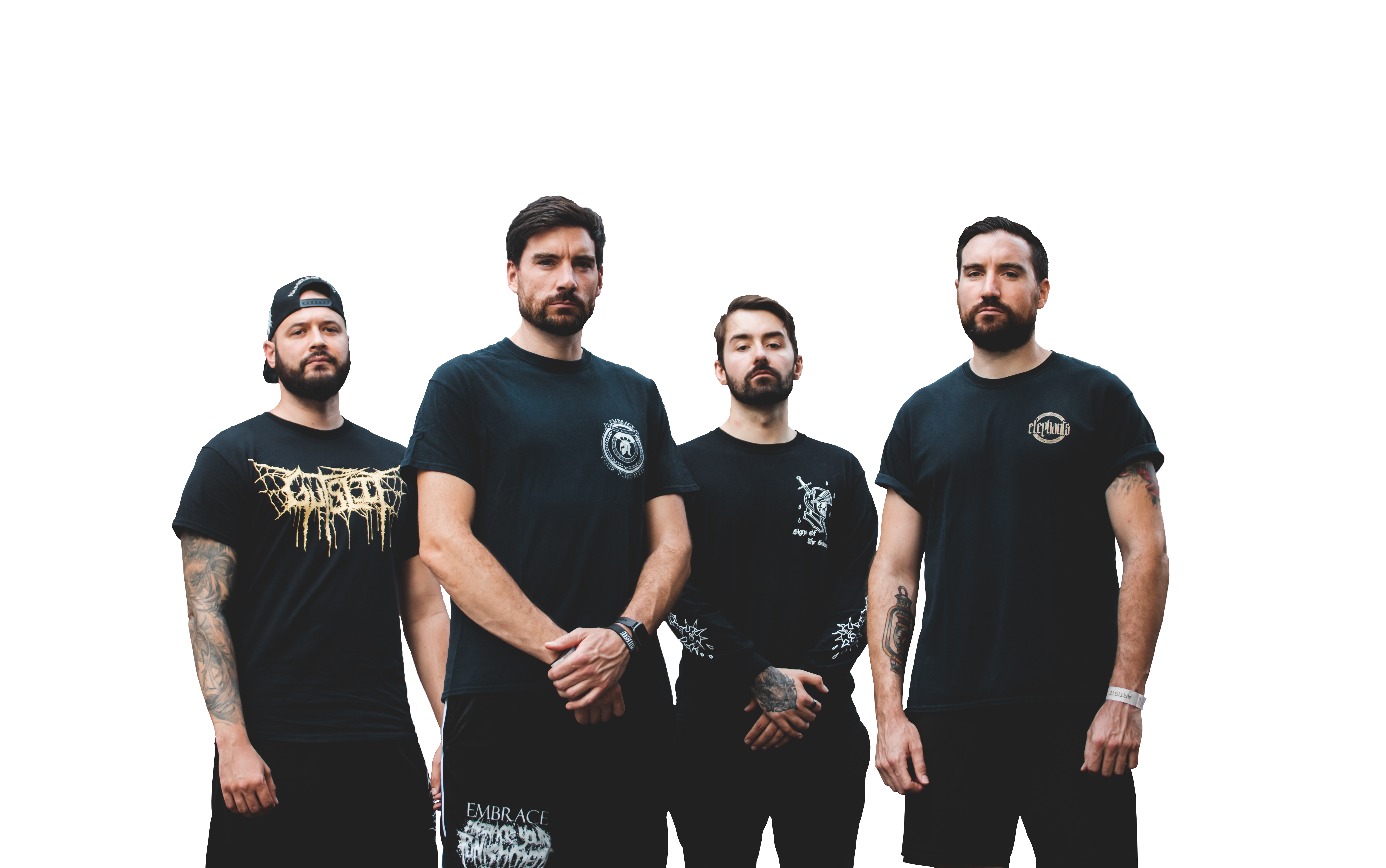 EMBRACE YOUR PUNISHMENT ist eine Brutal Death / Hardcore Band, beeinflusst von DYING FETUS, MISERY INDEX für die technische Brutalität des Death. Von SWORN ENEMY und BURNING SKIES für die Energie des Hardcore. Sowie von PANTERA und CROWBAR für die groovige Seite. EMBRACE YOUR PUNISHMENT spielt auf den Straßen Europas, um ein neues Publikum zu erobern. Mehr als 150 Shows in mehreren Jahren. EMBRACE YOUR PUNISHMENT bringt eine kraftvolle Energie auf die Bühne, die Blast, Gravity, Mosh Part & Groove mischt!
KANINE
(DeathCore from France)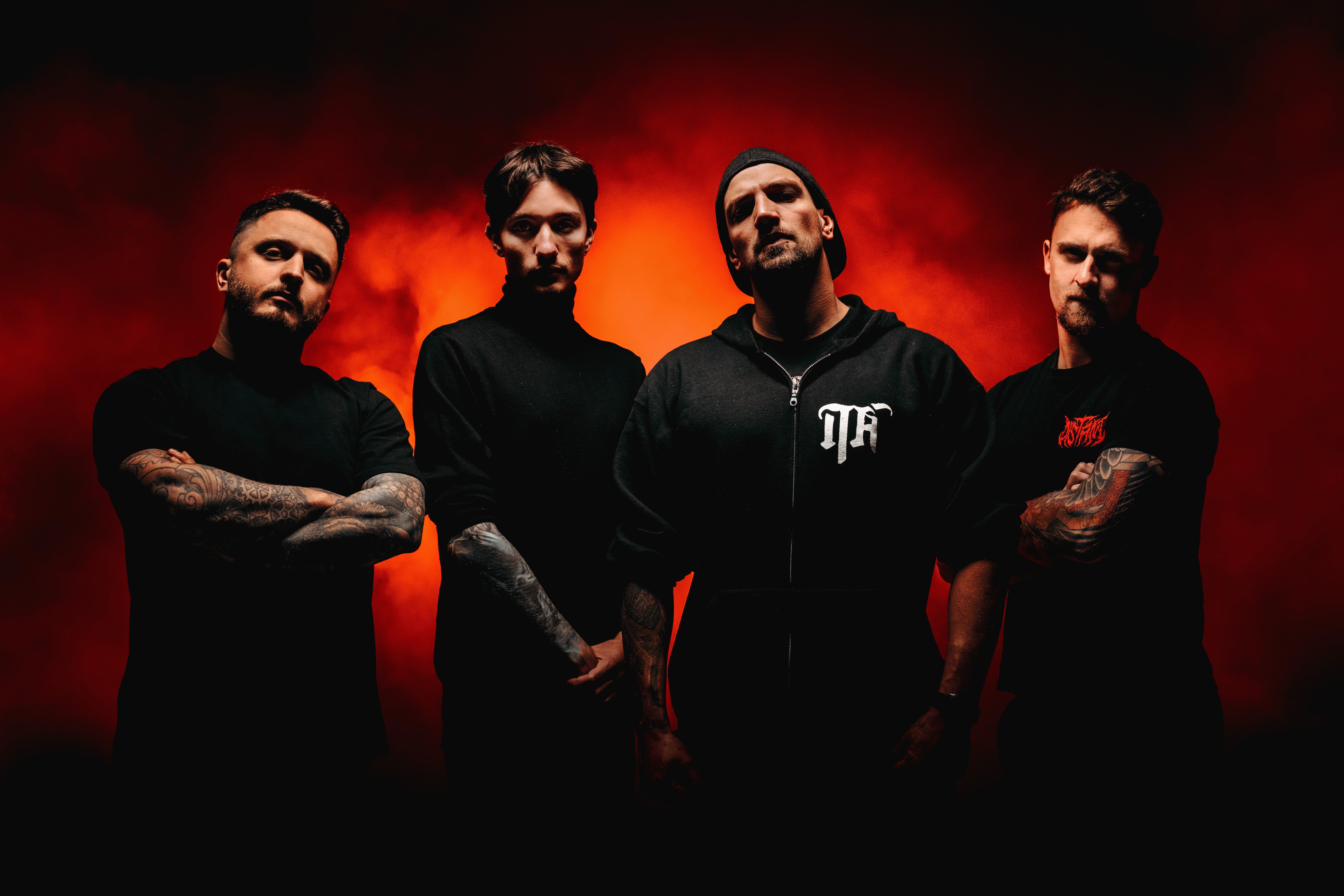 KANINE is a French slamming DeathCore quartet. Formed in early 2020 in Strasbourg/France, just before the pandemic, these four friends banded together with their love and passion of heavy music and bass drops to create a 9-track album that was by far one of the heaviest and craziest releases to drop the year 2022. KANINE's initial sound is very similar to the likes of WITHIN DESTRUCTION, ACRANIA and EXTERMINATION DISMEMBERMENT, while adding their own signature spin onto the genre. When asked about the upcoming debut release"Karnage" in 2022, the band had this to say: "Karnage is real! This is the first time we have the idea of producing something we want to show to the people. It's a result of several months of composing all together with the desire to speak about humanity's condition and society who make almost every worst choice possible. But we also see the force we have together, right in the Covid and quarantine period, we stayed focused on our project, and we wrote an album we can be proud of."
RIFFMOB
(HeavyRiffRock from Jena)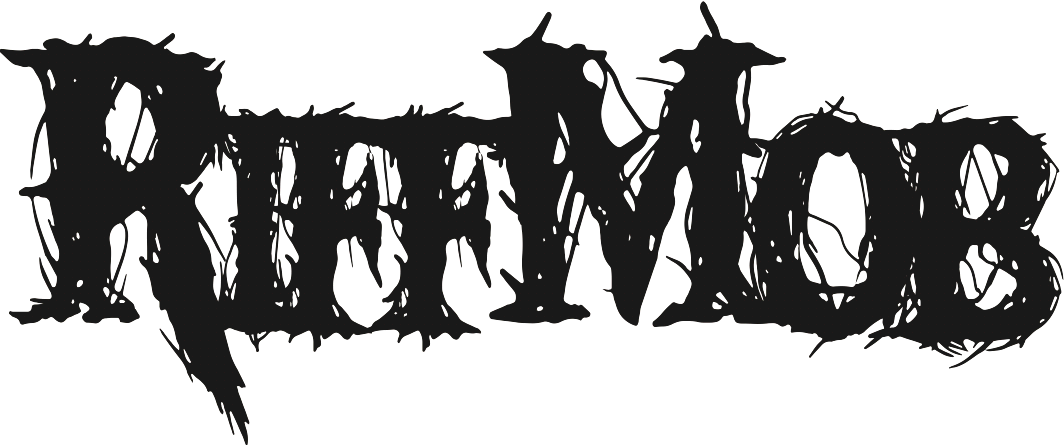 Die im Jahre 2022 gegründete Band RIFFMOB sieht sich als Nachfolger der legendären Jenaer Band HELLJACK und führt den Weg des schnörkellosen, geradlinigen HeavyRiffRock der härteren Gangart mit neuem Bassisten fort.
Die Band besteht aus:
Lulu (Gitarre + Gesang): Ex-HELLJACK, Ex-ACID TEST
Ralle (Gitarre): Ex-HELLJACK, Ex-MENDOZER
Scheich (Drums): Ex-HELLJACK, Ex-ACID TEST
Tobi (Bass + Gesang): MEGALMODAS, Ex-RIPTIDE, Ex-MENDOZER, Ex-FORESIGHT
Die HeavyRiffRock-Reise geht weiter!!!